Leopold Museum & Kunsthistorische Museum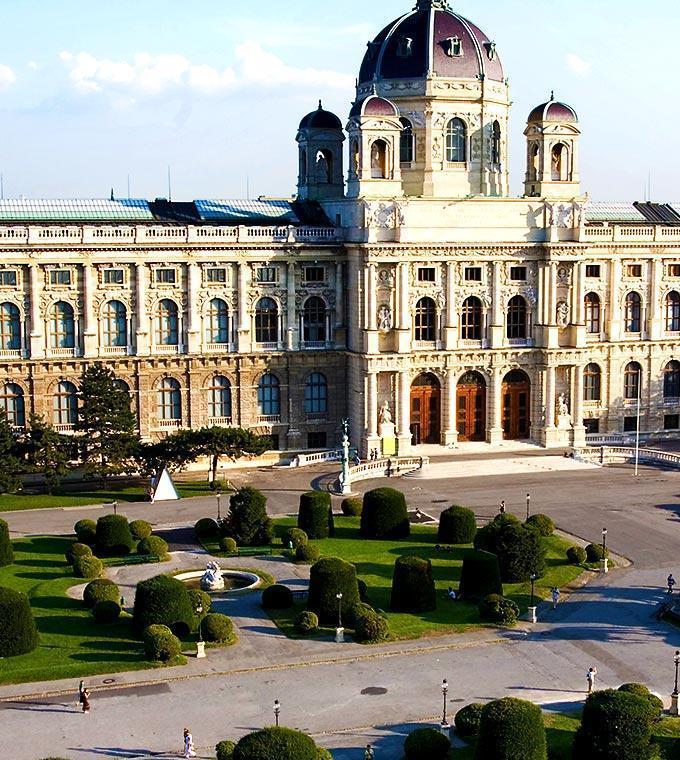 Combine two fabulous museums with one discounted ticket!
The Leopold Collection is one of the most important collections of modern Austrian art in the world. The more than 5,000 exhibits were collected by Rudolf and his wife Elisabeth Leopold over a period of five decades. In 1994, the Collection was consolidated by Rudolf Leopold with the assistance of the Republic of Austria and the Austrian National Bank into the Leopold Museum Private Foundation - a non-profit private foundation.
And now you can experience the beauty of this collection in this unique museum that is awash with light in the heart of Vienna. It is the biggest cultural magnet in the Museums Quartier and houses collections of the likes of Egon Schiele, Gustav Klimt and many more
Opened around 1891, the Kunsthistorisches Museum was intended for the Hapsburgs'to show off their impressive collection of art to the public. Today it still houses masterpieces by artists such as van Eyck, Dürer, Caravaggio, Raphael, Rembrandt, Vermeer and Rubens amongst other masters of art.
Opening hours:
Leopold Museum:
Mon: 10am - 6pm
Tues: CLOSED
Wed: 10am - 6pm
Thurs-Sun: 10am - 6pm
Kunsthistorisches Museum:
Tues-Sun: 10am - 6pm
Thurs: 10am - 9pm
Admission until half an hour before closing time.
Location:
Leopold Museum, MuseumsQuartier, Museumsplatz 1, 1070 Vienna, Austria
Kunsthistorisches Museum Wien, Maria-Theresien-Platz, 1010 Wien
Getting There:
Leopold Museum:
Underground Lines U3 or U2 to the station "Volkstheater/MuseumsQuartier"
Tram Lines 1, 2, D to the station "Dr.-Karl-Renner-Ring"
Kunsthistorisches Museum:
Take subway train U3 to the Volkstheater station
Take street car D to the Burgring/Kunsthistorisches Museum stop.
Please Note: Children under the age of 7 get free admission with valid proof of ID to the Leopold Museum
Children and teens (under 19) get free admission with valid proof of ID to the Kunsthistorisches Museum.

Tickets sent by email!
Powered by Ticketbar